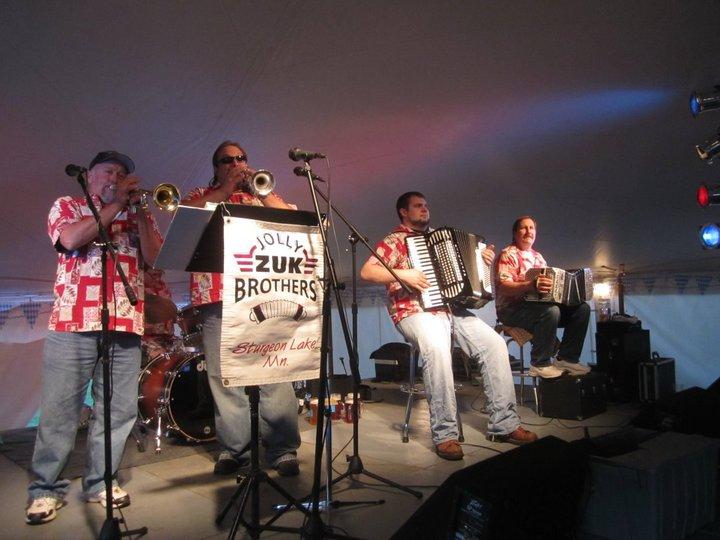 The Jolly Zuks have been entertaining people for over 35 yrs.
A fun energetic band that brings life to any party.
Not just your average polka band
They play a variety of styles of music, from a
Little bit of Country, Fifties, Jitter bugs, Two steps
And yes we'll even do the Bird Dance, Hokey Pokey, Butterfly and more.

2018 the Jolly Zuk Brother's and Main Squeeze will be representing Minnesota at the Wisconsin Dell's Polka Fest.
I am working with Patrick Henry to put together a 50 seat bus trip from Cloquet, Minnesota and stopping at the Twin Cities leaving Friday April 27, 28, and returning the 29th.
The package prices complete with resort fee and taxes are listed below:
Single occupancy = $ 364.71
Double occupancy = $ 435.31
Extra Child = $ 19.77
Extra Adult = $ 70.64
This price includes the festival, room, and a buffet Saturday.
I am checking on the cost of the bus and that cost will be divided by the tickets sold.
Please let me know by December 10th if there is enough interest and I will organize the event with Patrick.
Come on Minnesotans let's do the Wisconsin Dells, Wisconsin festival in 2018....and leave the driving to us.